Phoenix Locksmith | Locksmith Phoenix | Phoenix Locksmith in Arizona

For more details Email us at
info@phoenixlocksmithusa.com

Or Call us now at
(602) 761-9775
Phoenix
Locksmith
Phoenix Rekey Service
When replacing all your locks isn't needed, we suggest a logical alternative: rekeying. At Phoenix Locksmith USA, serving customers throughout Phoenix, Arizona, our expert Phoenix locksmiths are always ready to help!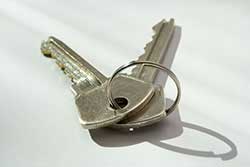 Is rekeying the right locksmith solution for you?
JUST CALL US TODAY! (602) 761-9775
Phoenix Locksmith USA's rekey service is for you if you need to restrict access to your car, home, or commercial property from particular individuals:
If you've lost your car keys, you don't want strangers to get into your vehicle.
If you have relationship troubles, after the split-up you may decide to protect your privacy.
If you have commercial property, and you just fired someone, you won't want that former employee to have access to your building.
If you've moved into a new house or apartment, obviously you'll want to keep previous residents, who might still possess copies of the keys, from getting in.
You'll have the peace of mind that your present lock mechanisms have been altered, so that only new keys will function going forward.
For superior rekeying in Phoenix, Arizona, hire Phoenix Locksmith USA. We're always happy to help you discover what's right for your situation. Schedule an appointment for a FREE consultation!
Or, you're welcome to take advantage of our 24/7 emergency rekey service.
CALL DAY OR NIGHT! (602) 761-9775