Phoenix Locksmith | Locksmith Phoenix | Phoenix Locksmith in Arizona

For more details Email us at
info@phoenixlocksmithusa.com

Or Call us now at
(602) 761-9775
Phoenix
Locksmith
Phoenix Safe Opening Service
Can't get your safe open? Forgot the combination? Was your safe damaged? Maybe there's a mechanical or technical failure. Whatever issues you're facing with your home or office safe our staff technicians here at Phoenix Locksmith USA have what it takes to repair, open, or upgrade your safe.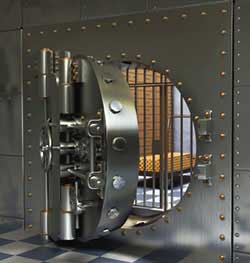 Not all safes are the same. The expert safe technicians here at Phoenix Locksmith USA have the experience and talent to understand all the locking methods used in today's safes, and all the ins and outs of safe construction and maintenance requirements. The safe technicians on staff at Phoenix Locksmith USA will service your safe quickly and professionally.
Safeguard your valuables and important documents with expert safe care from Phoenix Locksmith USA!
CALL NOW! (602) 761-9775
Opening safes, handling combination locks, and so forth is a specialized skill. Let our experts do it for you! Don't ever try to "crack" your own safe! Hire a professional who will service your safe for you, without drilling or damaging it.
Phoenix Locksmith USA's safe technicians will determine what's wrong with your safe, open it, and fix it if needed. We each bring the right tools, and possess the necessary sensitivity and skill with touch and sound. We are superior to any other locksmith in Phoenix, Arizona!
We work 24 hours a day, 7 days a week!
CALL DAY OR NIGHT! (602) 761-9775