Phoenix Locksmith | Locksmith Phoenix | Phoenix Locksmith in Arizona

For more details Email us at
info@phoenixlocksmithusa.com

Or Call us now at
(602) 761-9775
Phoenix
Locksmith
Phoenix Lock Change Services
If your locks are worn or broken, or if they got drilled, picked, or damaged, then you need to change your locks. Another reason you may want to change all your locks inside and out may be that you've recently moved into a new home.
Here at Phoenix Locksmith USA our expert Phoenix locksmith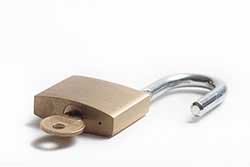 s will always know the right way to resolve your particular problem.
Have questions about which locksmith service is ideal for you?
CALL NOW! (602) 761-9775  We'll bring help in just minutes!
Need to customize your locks for higher security? We'll upgrade older locks to premium-quality locks. For example, we will install bump-proof locks rather than standard hardware store lock mechanisms.
Phoenix Locksmith USA offers you the best lock change value in Phoenix, Arizona!
We use only the most reputable lock and key hardware brands. We'll go over all your options and give you a wide selection of lock hardware brands to choose from. We'll gladly share our expertise when it comes to finding the perfect locksmith solutions for you.
Schedule an appointment anytime for a FREE consultation!
When you need a reliable locksmith in Phoenix, AZ, Phoenix Locksmith USA provides you with the finest, fastest, and most affordable Phoenix locksmiths! Not only that, we work around the clock, 24/7!
CALL DAY OR NIGHT! (602) 761-9775